InoTec SCAMAX® 433
Les plus produits
Productif et robuste

Vitesses 90 ppm – 170 ppm

Capacité de chargeur 500 feuilles

Gigabit Ethernet, TouchScreen Communication Panel (TSCP), PFC PaperFlowControl, Document Indexing, Intelligent Endorser, Bates Stamping

ISIS,TWAIN,WIA driver
---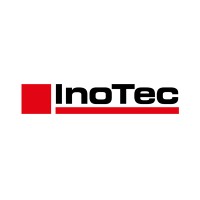 La numérisation commence par le processus de numérisation. Nos scanners de production transforment vos informations papier en flux de travail et applications numériques. Ils créent la base de processus numériques efficaces, d'une coopération mondiale et d'un archivage fiable. Fiable. Respectueux des ressources. Fabriqué en Allemagne. Le fabricant allemand InoTec fournit des scanners de documents techniques précis et fiables pour rendre les processus métier plus efficaces et cela depuis les 20 dernières années.
---
Partager ce produit:
InoTec's SCAMAX® 4x3 production scanner opens a new dimension in document capture. Utilizing new and innovative technology it has increased product reliability and scanning throughput for even the most difficult of scanning projects.
Available models:
SCAMAX® 403CD color duplex (90 ppm)

SCAMAX® 413CD color duplex (120 ppm)

SCAMAX® 423CD color duplex (150 ppm)

SCAMAX® 433CD color duplex (170 ppm)
Améliorations et traitement des images gérés par le scanner : améliore la productivité du flux de travail et élimine le besoin de post-traitement fastidieux sur un PC externe.
Le scanner de production SCAMAX® 4x3 dispose d'un nouveau concept d'alimentation qui garantit qu'une gamme très variée de documents peut être scannée.
La gamme SCAMAX® 4x3 est un investissement sûr et sécurisé.
Le scanner peut être mis à niveau à tout moment pour répondre à l'évolution des exigences de production
Production hauts volumes

- nos autres scanners